Irony
ummmmmmmmm..... it should be noted.. umm those who wanna help me advance my career that *some of this* is suppose to be ironic and tougue in cheek. some is serious some is not. thanks.
so anyway, to top off that revelation I am showcasing a succession of real life RATS! take a look: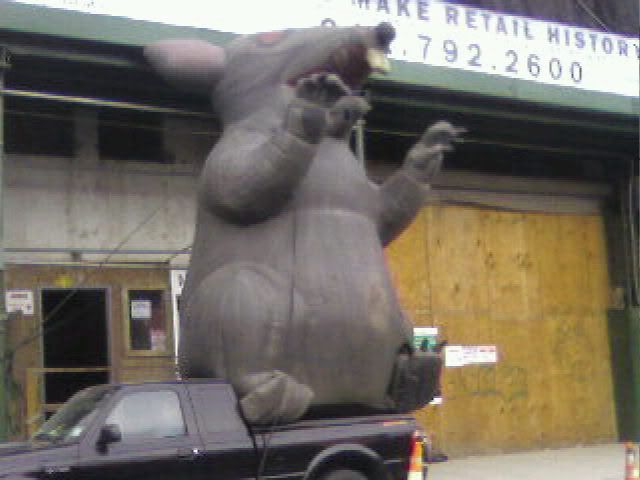 i was just so hungry after seeing him. All thanks to the bored construction workers for the ones with me and my new best friend. I SERIOUSLY LOVE THEM!