I saw Alien: *Cough-cough*
Hello! I saw Alien: Covanent, the movie no one wanted to seeeee; but first let me post the cutest pics of a local squirrel eating a Cheez-It: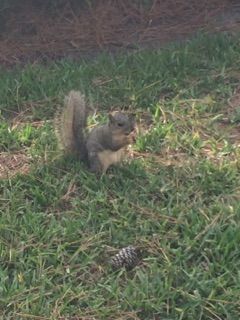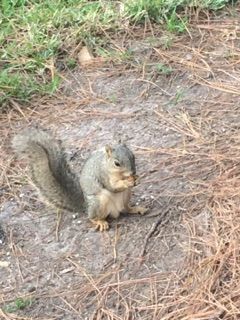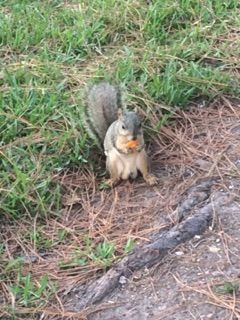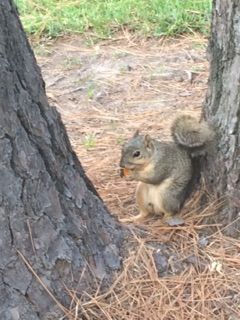 back to my movie review: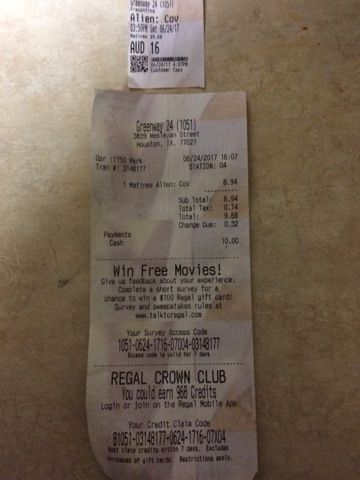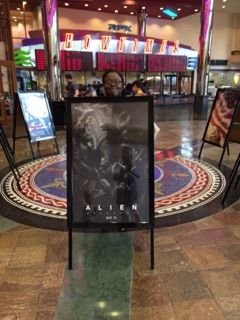 I was ANGRY and Confused throughout because I missed the first 10 minutes. it was okay I GUESS. Nah, thumbs down!! But the issue was that the crew was so so boring and I ended up being on the side of the Aliens! The aliens were misunderstood. Those people had it made in a cushy, high-tech, decked out space ship with all their needs met. However, they still wanted to find another "home." They wanted a place: "with no animals, fresh water, and where they could build a housing unit..." iunno what else they wanted but they used too much profanity and seem like they were trying to hard to be hip. Also, they chose a government job and should have expected:
SPOILER ALERT SPOILER ALERT
That the alien takeover was an inside job. The Chief/CEO of the crew was shown birthing the aliens from his mouth in the end. It was not a surprize. It was the aliens land first! It's a shame they, staff, were all killed off by the aliens mafioso-style by someone they trusted but it happens. hhehe haha it was actually really really gross to watch unless you are a surgeon. all the blood and the guts....and I remember that I could barely get through Sigourney Weaver's Alien from the 70's.
If you are currently going through a robot, alien, vampire, zombies invasion... I advise you to go to a doctor and take the prescriptions. This will help neutralize your emotions and become more like the pack. It's YOU, not them.
Another reason I saw it when no one else I knew was gonna see it was because Paris Jackson has an Instagram called shittyextraterrestial. I'm actively following her career and figure aliens must be cool after all.
Next, on to a film I liked: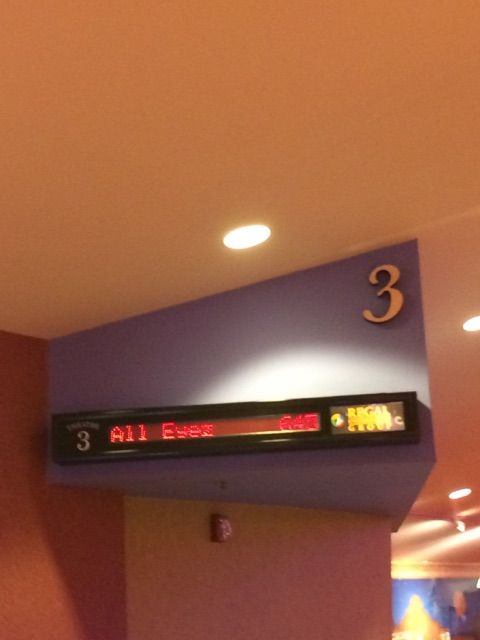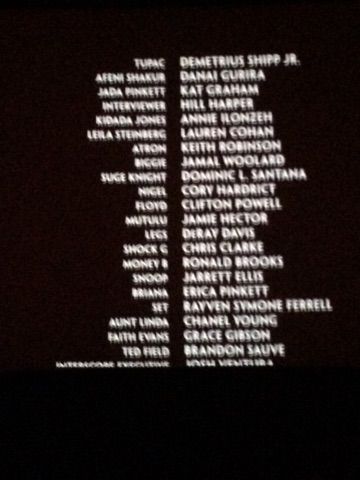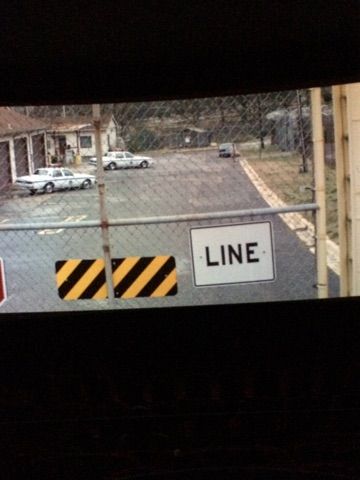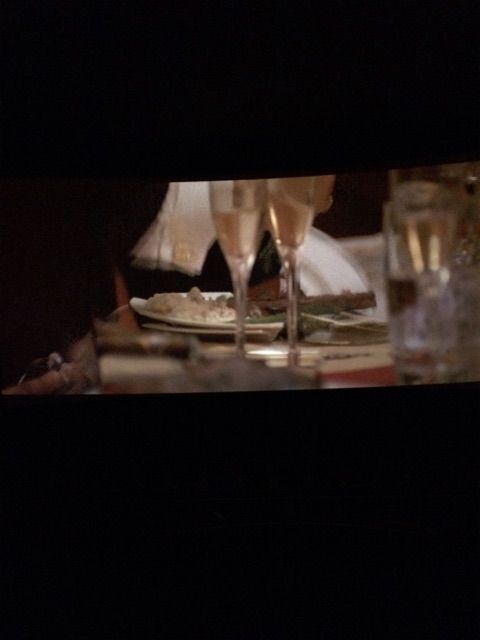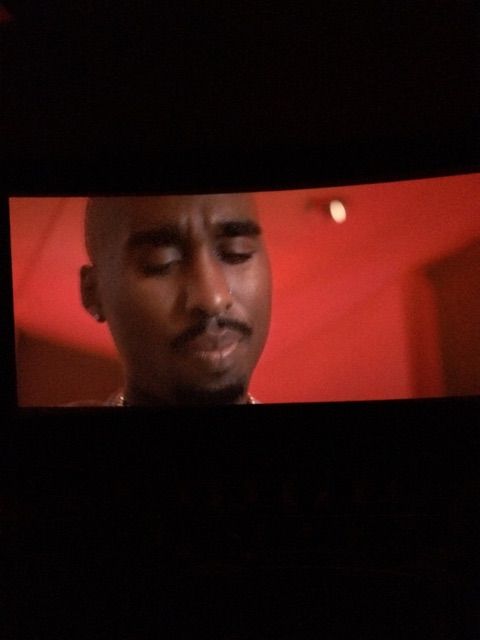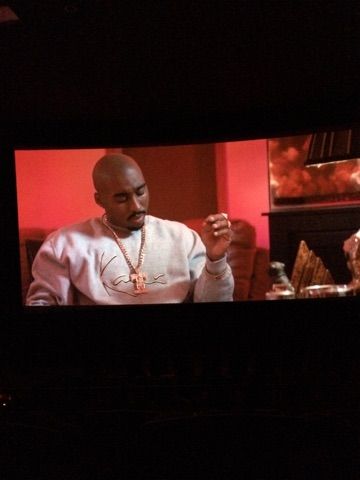 I don't even know what Jada Pinkett was talking about. She was portrayed excellently!!! Wise/gifted.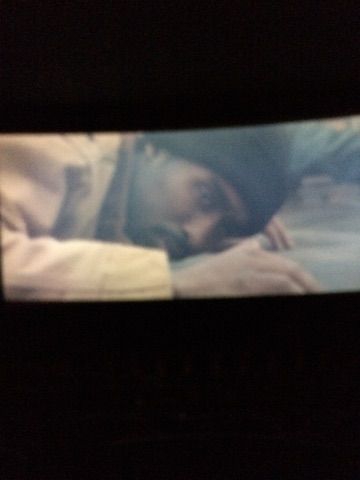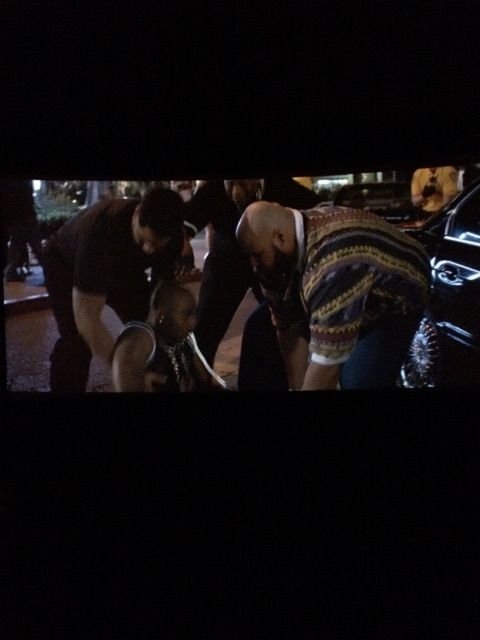 I LOVE YOU TUPAC! REST IN PEaCE!!!!!!!!!!!
This was so much better than the Notorious B.I.G. biopic film I saw years ago. They were both friends coming up, something I never knew. I even have read Tupac's poetry book called The Rose Who Grew From Concrete, which was published posthumously . Read that book too. But yeah, they play his BEST songs and I was dancing in my chair and singing along like a nut. Two thumbs way up!
Onto more pressing matters:
Youtube videos I like
I feel like if I ever did the L.A. thing, I'd be like Kreayshawn minus the love of drugs and drug paraphernalia. Can't imagine I would be able to afford a Hollywood Hills mansion in this lifetime. lol my favorite line has always been, "I'm flossing like
Ivanka..TRUMP."
I also went through T. I. faze, still think I am. LOve this:
with the fav line being: "..I'm shell shocked, get shot
slow ya roll man." haha that is the result of the zombie apocolypse. i'm forever changed
7/2/2017 11:56pm