Time for a movie REVIEW! Man On Wire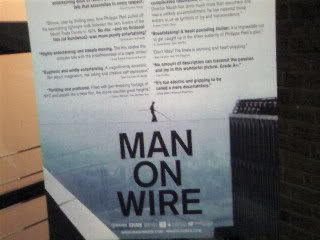 Man on Wire is the greatest experience I have had in a theatre. I only gave it credit initially for always being packed. It was hard to get tickets to so I just went with the crowd.... IT WAS RADNESS upon radness!!! 2 thumbs way way up! It was actually a life experience more than even a movie.
SO, so amazing.
I also saw Steven from That 70's Show and had to get a pic...